GimmeWine is
The largest and most specialized online store in the world in the sale of wine in 3 and 5 liter bag in boxes .
Here you will find over 240 different types of wine from Italy, France, Germany, Spain, Chile, California and South Africa.
FREE JUG! — Place an order of at least €139 to immediately receive our 50 cl carafe for free!
Every month the best offers dedicated to you
Promotions not to be missed
from the price, to the environmental impact
How much savings are there compared to bottled wine?
0
%
Cheaper than the same
bottled wine.
0
%
More sustainable than the
production and transport of bottled wine.
0
%
Lighter to carry than
to the same amount of bottled wine.
0
%
More durable than the bottle
once the package is opened.
2021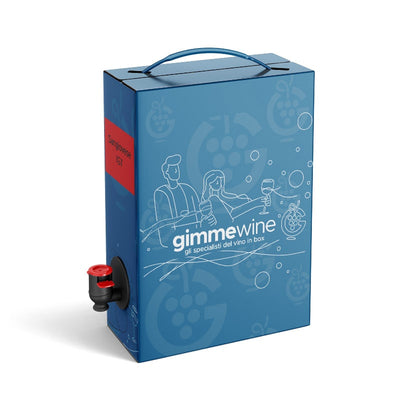 Toscana, Italia
2022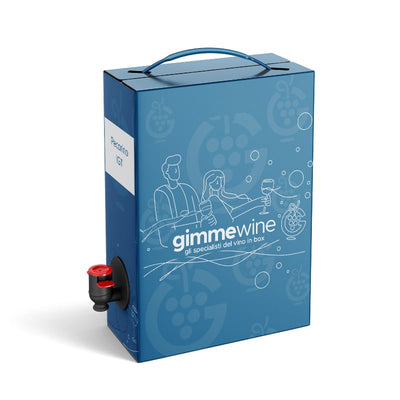 Abruzzo, Italia
2022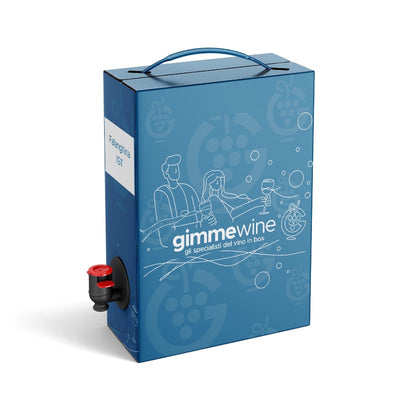 Campania, Italia
2022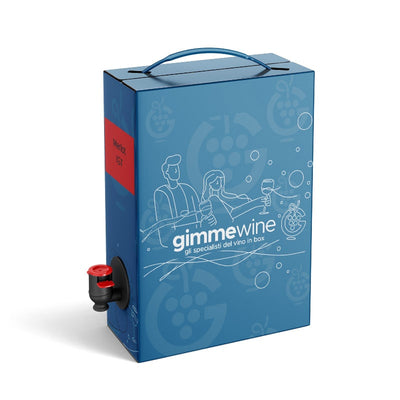 Toscana, Italia
non perdere i nuovi vini in bag in box appena arrivati
Novità di questo mese da provare
the best Italian wine regions
Italy, country of excellence
official reviews from our TrustPilot account
What our customers think about us

Quality ...... excellent
Fast delivery
Efficient and friendly call centre
All perfect!!!
But it wasn't a surprise ... as an old customer I was sure of it.

The purchase is simple, fast and clear. It is not the first order and I have always found it good both for delivery and for the quality of the wines offered.
I recommend without a doubt

It is a pleasure to buy online from GimmeWine. Tiziana, the Customer Service Manager, is always friendly and attentive to solving any problems.
Furthermore, shipments are fast.
Highly recommended company.

Excellent, practically purchased and received in 24 hours, ordered at 9.30 on Tuesday and delivered to me at 11.30 on Wednesday, congratulations.
Scopri le box degustazione scelte per te
Risparmia con le nostre box degustazione
Il Vino è il regalo perfetto per ogni occasione
Il Vino è il regalo perfetto per ogni occasione
Da oggi su Gimmewine puoi fare un pensiero a chi ti è caro e regalargli il suo vino preferito con la nuova confezione regalo in cartone a doppia onda che unisce la resistenza all'eleganza della nuova grafica.

Per creare il pacco regalo perfetto, ti basta entrare sul prodotto che preferisci e scegliere la scatola, la busta in carta Kraft bianca e la coccarda adesiva del colore preferito che trovi appena sopra il pulsante "Aggiungi al Carrello".

Alla fine si sa, un buon bicchiere di vino è sempre un regalo molto apprezzato da tutti e sa rendere speciale ogni occasione.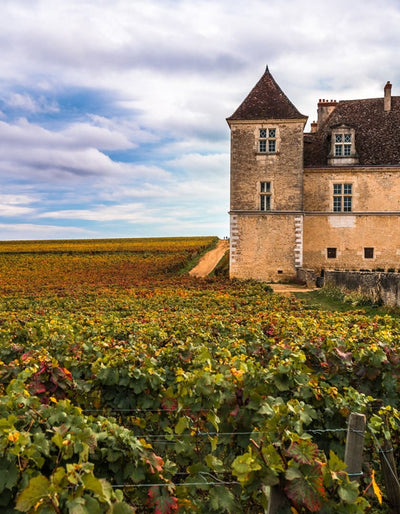 2022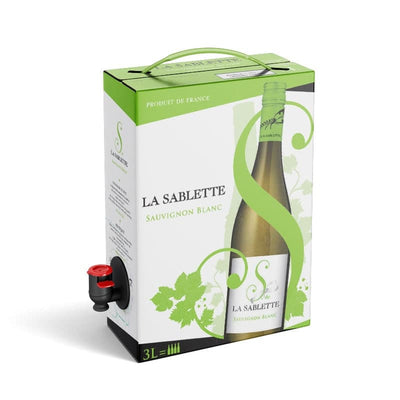 Francia
2022
Francia
2021
California
2022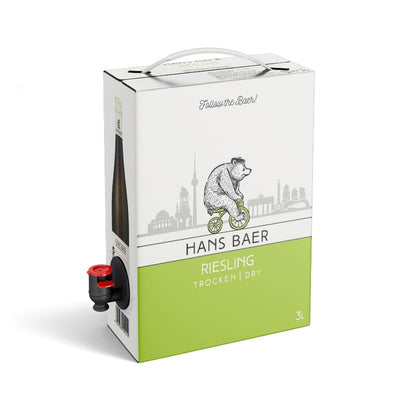 Germania
Dal cuore della Francia
Eleganza e prestigio, ecco a voi sua maestà.
Un concentrato di eleganza e raffinatezza, un vino unico nel suo genere oggi disponibile anche in formato bag in box da 3 litri.
3L Colombard Sauvignon Vin de France JP. Chanet 11.5%
Tax included.
Grapes harvested at optimal ripeness in perfect conditions and pressed at low temperature. Fermentation at very low temperature (12 - 17°C). Wine clarified and stored at low temperature. Pleasant as an aperitif, this wine goes very well with seafood dishes and roasted fish.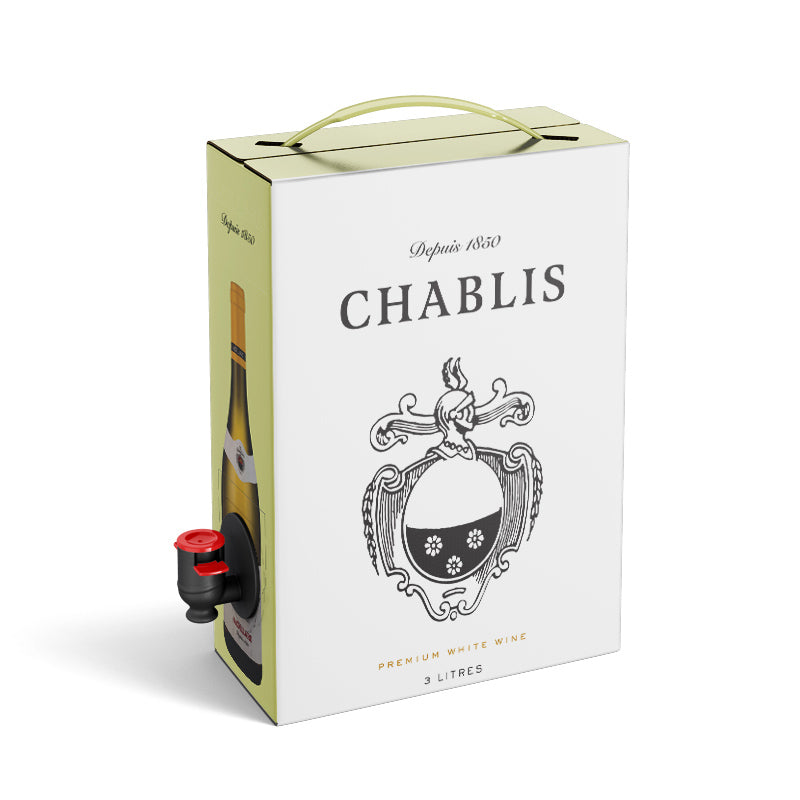 Wines that make themselves loved
The most loved Organics
Our mission is to bring to your table the best bag in box wines in the world and in the best possible way. We use the highest quality packaging and filling materials for your shipments, guaranteeing you an intact product, ready to be tapped.
What are you eating today? Find your match
Food and wine pairings
an elegant format, suitable for any occasion
Our selection of Bag in Tube
Fill out the form below and you will immediately receive a €7 discount code via email to be used on your first order.
The code is valid without a minimum purchase and has no expiration date.
In addition, every month you will be updated in real time on the introduction of new boxed wines from all over the world and you will be entitled to purchase in advance before the product launch date.
History, passion and love for wine.
Here are some of our "Artisans"
All the news from the world of Bag in Box
A boxed wine compared to a bottled wine pollutes 10 times less. But we want to do even more, drink high quality wine while also helping the environment.
What we think ecologically, we do.
By placing an order, you will receive an email and you will have the opportunity to plant your tree yourself in one of the 7 areas where reforestation projects have started.
You can choose between Madagascar, Nepal, Senegal, Cameroon, Tanzania, Mozambique and Indonesia, helping to absorb as much CO2 as possible.