Sicilia, Italia
5L Red PGI Sicilian Lands 13%
Tax included.
FREE SHIPPING
Over €59 throughout Italy in 24/48 hours
FAST AND EASY RETURNS
You have 14 days to change your mind and reconsider
PAY IN CASH
Without stress to the courier on delivery
ORDER BY PHONE
With our operator on 0586.1837787
In the mouth it is tasty, produced from a ripe and pleasant fruit, which melts in the mouth with an intense flavor that tastes of nature. Excellently drinkable, its cup is highly appreciated and pleasant.
| | |
| --- | --- |
| Prodotto in: | Italia |
| Zona di produzione: | Sicilia |
| Questo stesso vino: | In bottiglia da 75 cl. costerebbe 3,45€ |
| Colore: | Rosso intenso |
| Profumo: | Note che ricordano i frutti rossi e i frutti del sottobosco. Al bouquet fruttato si aggiungono note floreali e speziate che arricchiscono la componente olfattiva |
| Gusto: | In bocca è gustoso, prodotto da un frutto maturo e piacevole, che si scioglie in bocca con un sapore intenso che sa di natura. Di ottima beva, il suo calice è molto apprezzato e piacevole |
| Gradazione alcolica: | 13% |
| Vinificazione: | Le uve sono raccolte manualmente una volta giunte a piena maturazione tra la fine di Settembre e l'inizio di Ottobre. Una volta diraspate, le uve sono sottoposte a macerazione per 5-6 giorni per una perfetta estrazione di profumi e colore |
| Affinamento: | A fermentazione malolattica svolta, affina circa 2 mesi in vasca |
| Abbinamenti consigliati: | Ideale per accompagnare piatti di pasta al sugo di pomodoro, pesce alla brace, salumi e formaggi poco stagionati, è anche da provare abbinato alla pizza |
View full details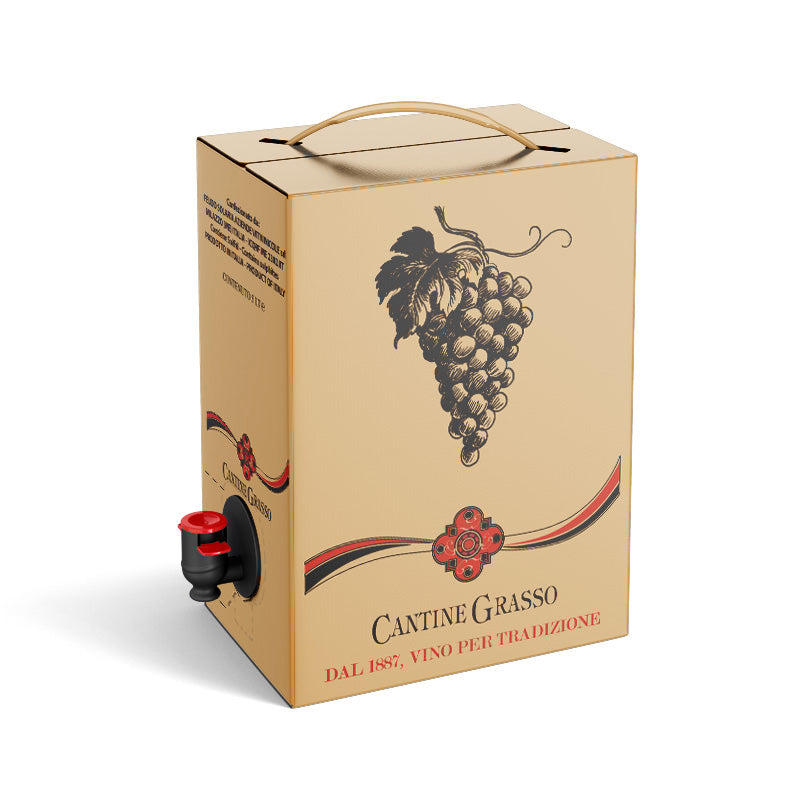 5L Red PGI Sicilian Lands 13%
Andiamo alla scoperta del
Rosso IGP Terre Siciliane
Con la video-degustazione della nostra Sommelier Maria Grazia
your wine in bag in box to serve on the table
With the 50 cl Carafe. Gift!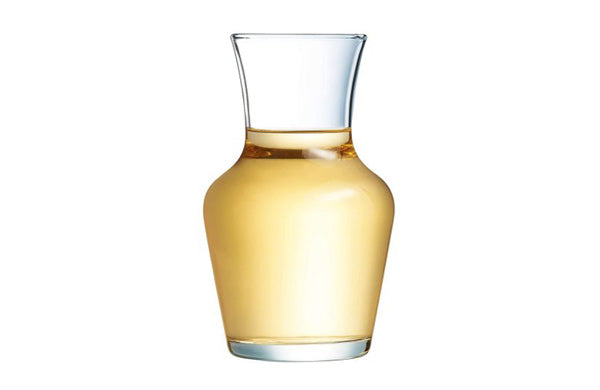 your wine in bag in box to serve on the table
With the 50 cl Carafe. Gift!
Receiving it is very easy, you will need to place an order of at least €139 and it will automatically be included in the package of your order that you will receive at home.
There is no limit on quantities.
In fact, every €139 spent, you will receive 1 carafe with an elegant one-of-a-kind design, perfect for bringing your bag-in-box wine to the table without the bulk of the box.
Also perfect as a gift to friends and relatives!
Take advantage of it now, the quantities of carafes are limited at the moment.
official reviews from our TrustPilot account
What our customers think about us

Quality ...... excellent
Fast delivery
Efficient and friendly call centre
All perfect!!!
But it wasn't a surprise ... as an old customer I was sure of it.

The purchase is simple, fast and clear. It is not the first order and I have always found it good both for delivery and for the quality of the wines offered.
I recommend without a doubt

It is a pleasure to buy online from GimmeWine. Tiziana, the Customer Service Manager, is always friendly and attentive to solving any problems.
Furthermore, shipments are fast.
Highly recommended company.

Excellent, practically purchased and received in 24 hours, ordered at 9.30 on Tuesday and delivered to me at 11.30 on Wednesday, congratulations.