Sicilia, Italia
3L Rosso Terre Siciliane IGT 13.5% Passivento
Tax included.
FREE SHIPPING
Over €59 throughout Italy in 24/48 hours
FAST AND EASY RETURNS
You have 14 days to change your mind and reconsider
PAY IN CASH
Without stress to the courier on delivery
ORDER BY PHONE
With our operator on 0586.1837787
Dark and intense red wine. Opulent nose of caramelized figs and ripe fruit, important body, balanced both in roundness and persistence. The partial drying of the grapes begins in the vineyard and is completed in the loft, where the skilful control of the ventilation helps the grapes to reach the ideal level of dehydration before pressing.
| | |
| --- | --- |
| Prodotto in: | Italia |
| Zona di produzione: | Sicilia |
| Questo stesso vino: | In bottiglia da 75 cl. costerebbe 6,23€ |
| Colore: | Vino rosso scuro e intenso |
| Profumo: | Naso opulento di fichi caramellati e frutta matura |
| Gusto: | Corpo importante, equilibrato sia in rotondità che persistenza |
| Gradazione alcolica: | 13,5% |
| Vinificazione: | Il parziale appassimento delle uve comincia in vigna e si completa in fruttaia, dove il sapiente controllo della ventilazione aiuta le uve a raggiungere il livello ideale di disidratazione prima della pressatura |
| Affinamento: | Acciaio |
| Terreno: | Terreni scuri alluvionali e profondi, di medio impasto, composizione limo argillo- sabbiosi, buon contenuto in sostanza organica, da cui derivano vini eleganti e ben strutturati, equilibrati e persistenti |
| Abbinamenti consigliati: | Abbinare a piatti dai sapori forti com selvaggina, stufati e formaggi stagionati. Si presta alla meditazione ed alla buona compagnia |
View full details
3L Rosso Terre Siciliane IGT 13.5% Passivento
Andiamo alla scoperta del
Rosso Terre Siciliane Passivento
Con la video-degustazione della nostra Sommelier Maria Grazia
your wine in bag in box to serve on the table
With the 50 cl Carafe. Gift!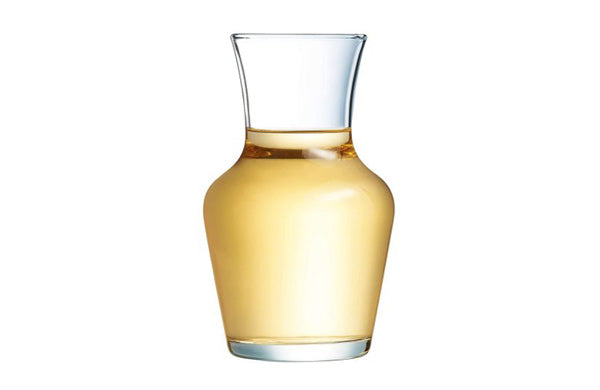 your wine in bag in box to serve on the table
With the 50 cl Carafe. Gift!
Receiving it is very easy, you will need to place an order of at least €139 and it will automatically be included in the package of your order that you will receive at home.
There is no limit on quantities.
In fact, every €139 spent, you will receive 1 carafe with an elegant one-of-a-kind design, perfect for bringing your bag-in-box wine to the table without the bulk of the box.
Also perfect as a gift to friends and relatives!
Take advantage of it now, the quantities of carafes are limited at the moment.
official reviews from our TrustPilot account
What our customers think about us

Quality ...... excellent
Fast delivery
Efficient and friendly call centre
All perfect!!!
But it wasn't a surprise ... as an old customer I was sure of it.

The purchase is simple, fast and clear. It is not the first order and I have always found it good both for delivery and for the quality of the wines offered.
I recommend without a doubt

It is a pleasure to buy online from GimmeWine. Tiziana, the Customer Service Manager, is always friendly and attentive to solving any problems.
Furthermore, shipments are fast.
Highly recommended company.

Excellent, practically purchased and received in 24 hours, ordered at 9.30 on Tuesday and delivered to me at 11.30 on Wednesday, congratulations.