Vendor: VIGNETI SANTA LIBERATA
Marche, Italia
5L Malvasia IGT Marche BIO 12%
Tax included.
FREE SHIPPING
Over €59 throughout Italy in 24/48 hours
FAST AND EASY RETURNS
You have 14 days to change your mind and reconsider
PAY IN CASH
Without stress to the courier on delivery
ORDER BY PHONE
With our operator on 0586.1837787
Straw yellow. On the nose Intense, fine and delicate, reminiscent of apricot. In the mouth it is warm, floral, slightly aromatic. It fits perfectly with vegetarian dishes, omelettes, fish and shellfish.
| | |
| --- | --- |
| Prodotto in: | Italia |
| Zona di produzione: | Marche |
| Questo stesso vino: | In bottiglia da 75 cl. costerebbe 2,98€ |
| Vitigno: | Malvasia |
| Colore: | Giallo paglierino |
| Profumo: | Intenso, fine e delicato, che ricorda l'albicocca |
| Gusto: | Caldo, floreale, leggermente aromatico |
| Gradazione alcolica: | 12% |
| Affinamento: | Acciaio |
| Epoca della vendemmia: | Prima decade di Settembre |
| Abbinamenti consigliati: | Si adatta perfettamente ai piatti vegetariani, alle frittate, al pesce e ai crostacei |
View full details
Compose your gift with the accessories you find below that match this product.

Each product has different sizes, for this reason we advise you to match what you find specifically inside each product, for example you may find the box available but not the shopper bag based on the size of the box.

Here are our proposals for wrapping your gift in a unique way.
Elegant box with handle
Choose to give a quality product in a unique and elegant package. You will receive your box to be easily assembled in 2 steps and it will be immediately ready to give to friends and relatives.
White kraft paper shopping bags
Flat handle, paper weight of 110 grams. A fusion of style and functionality, to make your gift perfect in every aspect. Simple and fast, you will receive it ready to insert your wine in a box inside, ready to give as a gift.
6.5 cm colored rosette
Finally the icing on the cake. What's better than finishing by uniting your box or shopper with a fantastic opaque rosette of your choice between blue, gold and red. A final touch to bring your gift to the maximum of its expressiveness.
5L Malvasia IGT Marche BIO 12%
Andiamo alla scoperta del
Malvasia IGT Marche BIO
Con la video-degustazione del nostro Sommelier Nevio
your wine in bag in box to serve on the table
With the 50 cl Carafe. Gift!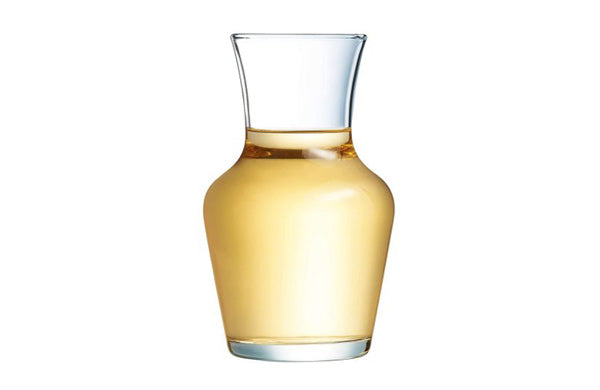 your wine in bag in box to serve on the table
With the 50 cl Carafe. Gift!
Receiving it is very easy, you will need to place an order of at least €139 and it will automatically be included in the package of your order that you will receive at home.
There is no limit on quantities.
In fact, every €139 spent, you will receive 1 carafe with an elegant one-of-a-kind design, perfect for bringing your bag-in-box wine to the table without the bulk of the box.
Also perfect as a gift to friends and relatives!
Take advantage of it now, the quantities of carafes are limited at the moment.
official reviews from our TrustPilot account
What our customers think about us

Quality ...... excellent
Fast delivery
Efficient and friendly call centre
All perfect!!!
But it wasn't a surprise ... as an old customer I was sure of it.

The purchase is simple, fast and clear. It is not the first order and I have always found it good both for delivery and for the quality of the wines offered.
I recommend without a doubt

It is a pleasure to buy online from GimmeWine. Tiziana, the Customer Service Manager, is always friendly and attentive to solving any problems.
Furthermore, shipments are fast.
Highly recommended company.

Excellent, practically purchased and received in 24 hours, ordered at 9.30 on Tuesday and delivered to me at 11.30 on Wednesday, congratulations.