Francia
3L Vin de Pays D'OC Rose JP. Chanet 12.5%
Tax included.
FREE SHIPPING
Over €59 throughout Italy in 24/48 hours
FAST AND EASY RETURNS
You have 14 days to change your mind and reconsider
PAY IN CASH
Without stress to the courier on delivery
ORDER BY PHONE
With our operator on 0586.1837787
The grapes are harvested when perfectly ripe, destemmed and trodden. The maceration at low temperature is short, then followed by the filtration of the musts. Fermentation takes place at a low temperature to preserve the power and refinement of the aromas.
| | |
| --- | --- |
| Prodotto in: | Francia |
| Zona di produzione: | Vigneti situati nel sud della Francia, principalmente in Languedoc-Roussillon, oltre 32.000 ettari. Queste uve provengono esclusivamente dalla regione del bacino di Thau |
| Questo stesso vino: | In bottiglia da 75 cl. costerebbe 4,62€ |
| Vitigno: | Cinsault |
| Colore: | Rosato molto chiaro, limpido e brillante |
| Profumo: | Molto espressivo, fruttato, frutta rossa, fragole, con molte note speziate |
| Gusto: | Rotondo e vivace, ricco e gradevole, con retrogusto di frutti rossi. Buona persistenza |
| Gradazione alcolica: | 12% |
| Vinificazione: | Le uve vengono raccolte appena mature, pigiate e lasciate in ammollo per qualche ora, quindi pressate delicatamente. Il succo viene fermentato con tipi selezionati di lievito a temperatura regolata che viene mantenuta piuttosto bassa |
| Affinamento: | Acciaio |
| Terreno: | Varia su tutta la zona di produzione: questo vino è stato particolarmente selezionato e prodotto su terreni argilloso-calcarei |
| Abbinamenti consigliati: | Ottimo servito con salumi, insalate, grigliate di carne, formaggi freschi, fondute e raclette |
View full details
3L Vin de Pays D'OC Rose JP. Chanet 12.5%
We are creating
the video tasting
Our Sommeliers are recording all the tastings, the video will be available soon.
your wine in bag in box to serve on the table
With the 50 cl Carafe. Gift!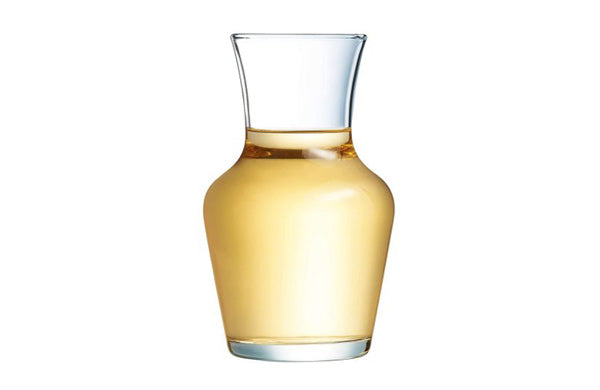 your wine in bag in box to serve on the table
With the 50 cl Carafe. Gift!
Receiving it is very easy, you will need to place an order of at least €139 and it will automatically be included in the package of your order that you will receive at home.
There is no limit on quantities.
In fact, every €139 spent, you will receive 1 carafe with an elegant one-of-a-kind design, perfect for bringing your bag-in-box wine to the table without the bulk of the box.
Also perfect as a gift to friends and relatives!
Take advantage of it now, the quantities of carafes are limited at the moment.
official reviews from our TrustPilot account
What our customers think about us

Quality ...... excellent
Fast delivery
Efficient and friendly call centre
All perfect!!!
But it wasn't a surprise ... as an old customer I was sure of it.

The purchase is simple, fast and clear. It is not the first order and I have always found it good both for delivery and for the quality of the wines offered.
I recommend without a doubt

It is a pleasure to buy online from GimmeWine. Tiziana, the Customer Service Manager, is always friendly and attentive to solving any problems.
Furthermore, shipments are fast.
Highly recommended company.

Excellent, practically purchased and received in 24 hours, ordered at 9.30 on Tuesday and delivered to me at 11.30 on Wednesday, congratulations.