The challenge of Renzo, Germana, Chiara and Riccardo year after year is to reconcile innovation and tradition to promote the quality that we find in every bottle. An important soil that of "Le Mandolare", which cultivates about 20 hectares of land made of lava basalt and limestone, in the Soave Classico area. The long experience of the company, created by the progenitor Giobatta, enhancing the typical characteristics of the territory, tells of a wine that is the result of respect for nature and attention to the environment. A wine that contains all the beauty and genuineness of an uncontaminated place like that of the Brognoligo hills. While enjoying such landscapes, you can only let yourself be seduced by these great wines.
Let's find out together
The family and history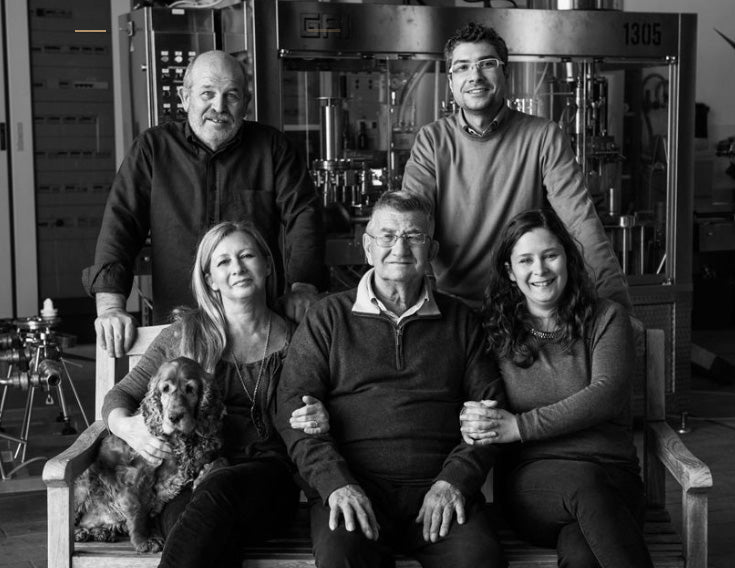 Let's find out together
The family and history
For more than half a century, in the cradle of Soave, the Le Mandolare winery has been making wine from the grapes born from its own vineyards of Brognoligo, Castelcerino, Fittà and Monteforte. A corner of the earth which since the 16th century was chosen by the Bishops of Verona for their idle recollection. Arriving here from the city, in fact, the prelates found in nature, still today at times uncontaminated, that natural garden which is the hills of the Alpone valley. Also for this reason, the crops necessary for production are selected in order to respect the typologies of the area and, consequently, the natural heritage of the territory. When we talk about the products "Le Mandolare", the Soave Superiore Docg Classico, the Soave Doc Classico and the Recioto di Soave Docg, we are talking about processes that range from the harvesting of the grapes to the planting of the vineyards, all rigorously carried out by hand. Only such a traditional but avant-garde passion can create wines capable of satisfying even the most demanding palates.