In the vineyards we practice integrated agriculture which is somewhere between organic and conventional agriculture. There is attention to the territory in selecting the products to be used in the vineyard but it gives more weapons, and above all more effective, to fight and obtain grapes that arrive healthy in the cellar without leaving residues in the soil and much less in the grapes. Our company produces and specializes above all in red wines, considering that we consider our land in Abruzzo a land of great reds. Among other things we are in a particular area of ​​Abruzzo and the province of Teramo: Controguerra, a territory particularly suited to the production of quality red wines but I would do better to say Montepulciano d'Abruzzo.
Let's find out together
The family and history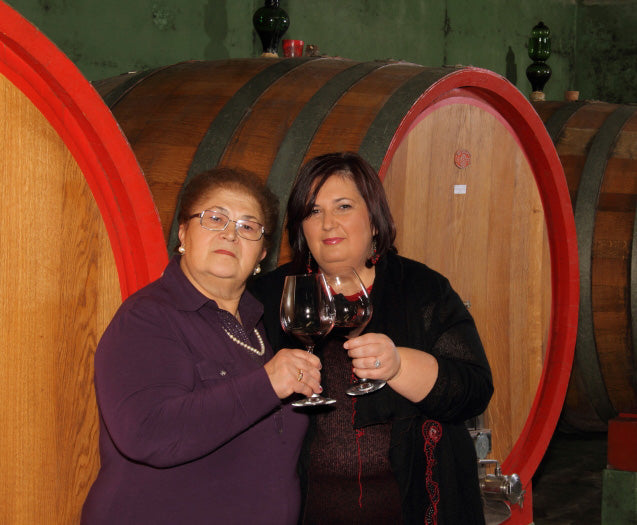 Let's find out together
The family and history
The Monti Company continues in the footsteps traced by the historic company Antonio and Elio Monti which after the death of the last of the two brothers, my uncle Antonio, was acquired entirely by my mother and I, already within the same company for 10 years, i.e. since the death of my father Elio. Ours has always been and still is a family business founded in 1969 when the activity of bottling quality wines was undertaken. My father and uncle's philosophy has always been to make a good wine first of all for themselves and then share it with those who wanted to appreciate it. Between quantity and quality we have always favored the latter, even if this has meant making courageous choices such as giving up large numbers and having greater visibility. Therefore we only vinify grapes whose origin we not only know but above all that we have grown ourselves, setting ourselves the goal of obtaining the best possible quality at the expense of a high production per hectare.
The products of the Monti winery